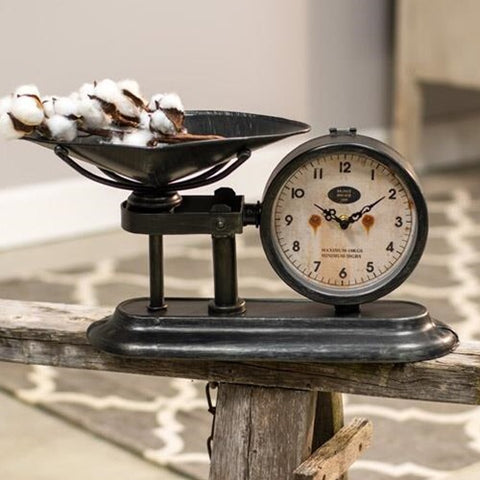 ANTIQUE DECORATIVE SCALE WITH CLOCK
The Antique Inspired Decorative Scale with Clock makes a unique clock for country and farmhouse decor. This retro style metal piece has a brushed black finish and the clock face has an aged look. The back of the clock has a hinged metal cover that lifts and inside are the clock components where the time can be adjusted and a place for a AA battery.
Entire piece is 8" H x 15-1/2"W x 7"D and the black tray is removable. 
Please note: This is not an operating scale and not intended to be used with food. Florals shown are sold separately.