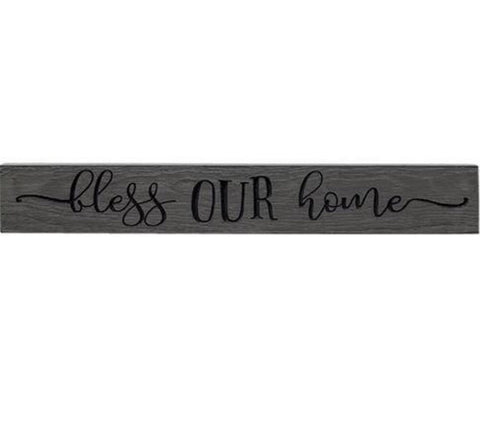 BLESS OUR HOME ENGRAVED WOODEN SIGN
This Bless Our Home Engraved Wooden Sign is a stormy gray wooden sign with distressed edges and engraved lettering. This sign is very versatile and can look great in a shabby chic room to a farmhouse styled home. 
Sign hangs by two keyhole openings in the back.
Measures 24" wide by 3½" high.