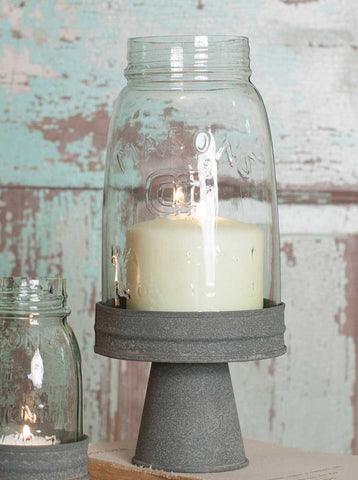 MASON JAR CHIMNEY WITH STAND CANDLE HOLDER - QUART SIZE
Use alone or in a set of 3 with our Mason Jar Chimney with Stand Candle Holder - Quart Size. Includes a quart Mason jar chimney, included. Shown with a 3" candle, not included. 
Measures 4 inches diameter x 9 1/2 inches tall.