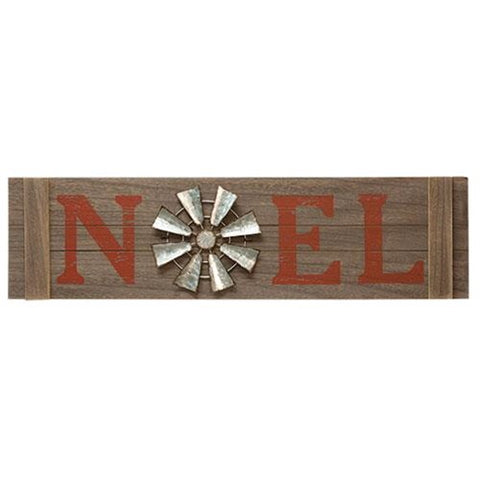 NOEL WINDWILL CHRISTMAS SIGN
Here is the perfect Farmhouse Christmas Décor Sign! This Noel Windmill Christmas Sign is a slatted wood sign that displays the word "NOEL" in distressed, red painted lattering. A lightly rusted, galvanized metal windmill serves as the letter "O."
Hangs on two sawtooth hangers.
Measures 31½ inches wide by 8½ inches high and 1 inch deep.