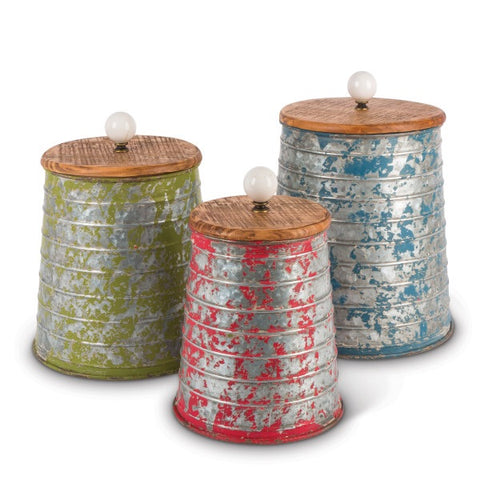 RUSTIC METAL CANISTERS, SET OF 3
Set of 3 Assorted Sized Rustic Metal Canisters. Each Canister is Metal with Chipped Paint Exterior, and Includes Wood Top with White Ceramic Knob.
3 Assorted Sizes: Small with Red Paint, Medium with Green Paint, and Large with Blue Paint.
For Decorative Use Only.