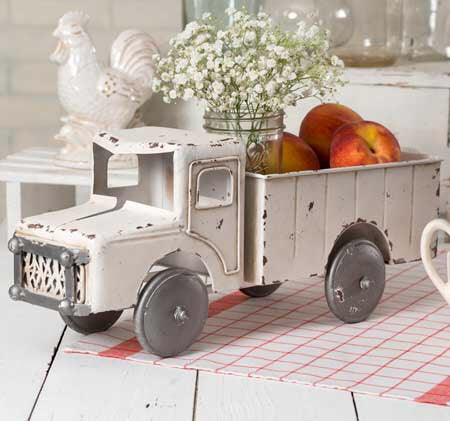 VINTAGE STYLE WHITE TRUCK GARDEN PLANTER
Use your Vintage Styled White Truck Garden Planter to hold your favorite floral arrangement or use as your centerpiece of your farmhouse table filled with fresh picked fruits. 
19" x 6½" x 8".

The wheels spin on this item.

 Use it in the garden or indoors.